Before we get started I would like to take a moment to thank members of the military for their service, and the families that help support them. Your sacrifice makes what I, and so many others, do every day possible. Thank you.
From Around The Big 12
Five games the Big 12 needs to win next season. | College Football Talk
Bold take here. Very bold. – Why Oklahoma Will Never Play In Another National Title Game Under Bob Stoops. | Heartland College Sports
Being fired from both Notre Dame and Kansas has made Charlie Weis a very rich man. | Rock Chalk Talk
Ranking the Big 12's best offensive triplets | Athlon Sports
Are there really fans that believe West Virginia would be better off in Conference USA? | The LGG
At least the Mountaineer Brass is happy with the move to the Big 12 | Bluefield Daily Telegraph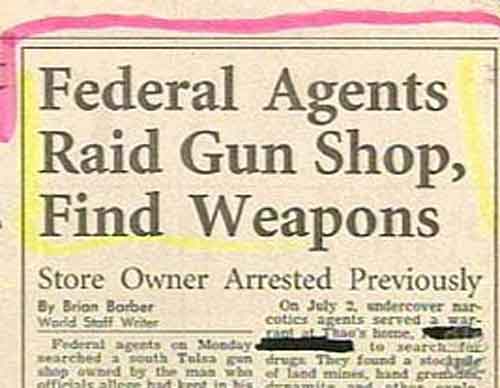 Across The Nation
If being able to watch sports is keeping you from cutting the cord then don't look to Netflix for help. The online streaming service has no plans to bid on live sports. | Awful Announcing
Virginia and Stanford have the best schedules in the country. Best for who though? | NewsOK.com
Why, just why? – Rutgers Receiver Darian Dailey was arrested in Florida for allegedly using a handgun to rob a bicyclist at 2am Sunday morning. | Herald-Tribune
The Indiana receiver that was placed in a medically induced coma last year after almost drowning on vacation was arrested for drinking and driving on Saturday. | Indy Star
Memorial Day
Why we celebrate Memorial Day | Time
"Memorial Day was borne out of the Civil War and a desire to honor our dead. It was officially proclaimed on 5 May 1868 by General John Logan, national commander of the Grand Army of the Republic, in his General Order No. 11. "The 30th of May, 1868, is designated for the purpose of strewing with flowers, or otherwise decorating the graves of comrades who died in defense of their country during the late rebellion, and whose bodies now lie in almost every city, village and hamlet churchyard in the land," he proclaimed. The date of Decoration Day, as he called it, was chosen because it wasn't the anniversary of any particular battle." | usmemorialday.org
Misc.
No, no, no. Playing video games should never be considered a sport. | Engadget
When you go for the high-five, but slap yourself in the face.
Big swing no ding – sweet hi 5, up the canes ! @Andrew_Mulligan pic.twitter.com/PcQ6vEa3Yb

— Anthony Galland (@antz_hoki) May 23, 2015
Baseball needs more of this.